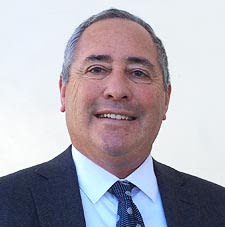 Steven R. Andrade
Attorney at Law
As the founding attorney of Andrade Law Offices, Steven R. Andrade is committed to helping clients through the difficulties frequently faced after serious accidents or criminal allegations. He has recovered hundreds of millions of dollars for his personal injury clients and has successfully defended thousands of DUI and other criminal cases in Santa Barbara County, California.
Steven was born and raised near San Francisco, the younger of two siblings in a blue-collar family. His mother worked as a bookkeeper for a grocery store chain, and his father was a shipping clerk. When Steven was a teenager, his father was laid off, and the family suffered considerable stress as a result. Steven decided to pursue a career in law to make sure he could provide for himself and his family while helping others in need.
Steven attended San Francisco State University, graduating with a degree in Political Science. He went on to attend UC Davis School of Law, graduating with his Juris Doctorate degree in 1977.
After receiving his law degree, Steven served as a Deputy District Attorney for Ventura County and an Assistant Attorney General in the Northern Mariana Islands. He started his own firm, Andrade Law Offices, in 1987. Primarily focusing on personal injury and criminal defense litigation, Steven has fought for his clients' rights and interests over the past 30 years and has no plans of retiring any time soon. He is passionate about serving his clients with his extensive legal knowledge and tireless commitment to the pursuit of justice.
Steven serves clients in Santa Barbara County and across California.
To learn more about Steven Andrade and the ways we can help with your legal matter, contact our Santa Barbara offices.



Education
J.D. - UC Davis School of Law
B.A. - San Francisco State University
Bar Admissions