Providing Strategic Legal Representation Since 1987
Legal Specialists in Criminal Defense and Personal Injury Matters
Steven R. Andrade, Esq.
Criminal Defense & Personal Injury Attorney
in Santa Barbara County, California
OUR MAIN GOAL for our criminal clients is to avoid conviction and custody time in jail or prison at all costs.

OUR MAIN GOAL for our personal injury clients is to ensure they are substantially compensated for injuries and other damages they have sustained as a result of the neglect of someone else.

Examples of substantial wins:
- $60.7 Million Jury Verdict, Medical Malpractice
- $4.315 Million Jury Verdict, Slip and Fall with Mild TBI
- $1.35 Million Settlement, Auto Accident

Visit our case results page to view many, many more case successes.
You have everything to gain and nothing to lose by involving a skilled attorney to handle your case. Some of our personal injury practice areas include car accidents, truck accidents, dog bites, motorcycle accidents, elder abuse, slip and fall accidents, and more.
You cannot settle for second-best legal representation when your freedom is at stake. Our attorney Steven Andrade is a former prosecutor with an understanding of both sides of criminal proceedings. He uses this multi-faceted knowledge to benefit his clients as he fights to protect their constitutional rights.

Our team handles a wide range of criminal cases for clients in Santa Barbara County and across California, including assault, battery, DUI, embezzlement, sex crimes, burglary, attempted murder, murder, and more.
To learn more about Andrade Law Offices, call us. Your initial consultation is free and completely confidential.
LEARN MORE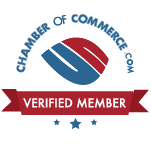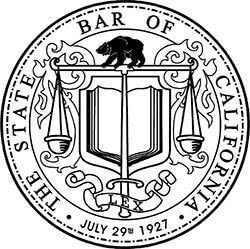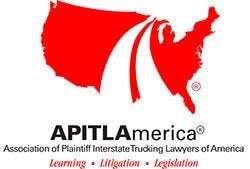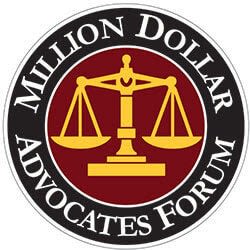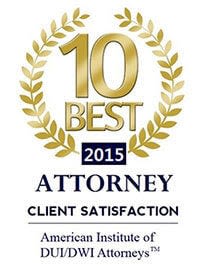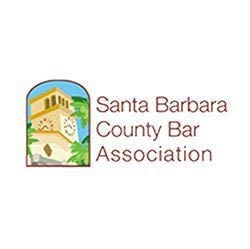 What We Offer
Our personal injury and criminal defense attorney at Andrade Law Offices is dedicated to providing you with high-quality and dependable legal services when facing a crime and injury.
Accessible Service
We give every client the laser-focus attention that is needed when dealing with cases like yours. We are always committed to open communication with you. There is a reason clients fire big firms and hire Andrade Law Offices; we answer our phones, we return calls, and we spend time with our clients. YOU, our clients, are important to us, and we recognize that your case is unique to you whether you are facing a minor criminal matter, a major criminal matter, or you have suffered an injury.
Tenacious Advocacy
We will not back down from a fight. Our attorney is confident in his abilities as a trial lawyer and will develop a strong strategy for whatever you may be facing.
Years of Trial Experience
With over 45 years of experience, our attorney has the insight and knowledge for your personal injury or criminal defense case. Contact us in Santa Barbara to get started.
Case Results
Read how our attorney has received favorable outcomes for our clients for both personal injury and criminal defense cases. Obtain our services today.
$4.31M Jury Verdict
Infant Burn Injury
Plaintiff and the refrigeration company contended that only Albertsons, LLC was responsible because Albertsons, LLC failed to maintain and regularly inspect the functionality of the freezer island floor sinks.
$1.15M Settlement
Motorcycle/Auto Accident
A driver, failing to yield the right of way, drove through a stop sign just as our client was entering the intersection. Our client suffered severe injuries to his foot and leg in the accident. The case settled in mediation.
Not Guilty Verdict
Drug Possession Charge
Our client had been charged with possession of drugs for sale. As a result of our strong defense case, the client was found not guilty.
$2.6M Settlement
Slip and Fall/ Brain Injury
A server at a popular chain restaurant failed to alert the parents that she was sitting cups of scalding hot coffee down on the table. She sat a cup within reach of the child. The coffee caused second-degree burns to her chest and neck, as well as severe trauma to her parents who witnessed the incident.
Team Up with a Skilled California Trial Attorney
When your future is on the line, don't settle for less than experienced and committed legal counsel. Schedule a free consultation today at our office in Santa Barbara.
Client Testimonials
"I contacted Andrade Law Offices after I sustained a serious head injury from being hit by a bouncer in a nightclub. Andrade Law Offices obtained almost $1M in a settlement during the mediation process. The attorney and staff did an excellent job with my case. I live in France where there is a big-time difference from California, but the attorney and staff maintained excellent communication with me and my father about every step of my case."
"My consultation with Mr. Andrade was great. I left the office feeling confident that he will take care of my case and that he knew what he was doing. He laid out a strategy for me and walked me through the steps of what would happen next. The office staff worked out a manageable payment plan with me."
"I was very impressed by Steven Andrade's expertise and knowledge in his field of law. We prevailed in what I believe to be a fair judgement as a result of his talent. Mr. Andrade spoke with well articulated confidence that commands respect in the courtroom. He was also generous with his time, and I felt well taken care of by him and his staff during a very stressful time. In addition, I admire Mr. Andrade's 'old school' style, it's hard to find attorneys with his class and integrity. He's solid as a rock, it was a relief to have him on my side!"
Ready to Do What It Takes to Help You Get Results
When someone else's negligence causes you to suffer a painful injury, you have the right to take action and seek financial compensation. That is where the skilled and experienced personal injury attorney from Andrade Law Offices can help you. Whether you were involved in a car accident or slip & fall accident, we are here to build a strong case against the other party. To get started, contact us in Santa Barbara County and set up a free consultation.
Don't let criminal accusations ruin your life. While the charges may create complications for you, we want to fight for your justice and future on your behalf. If you are facing a DUI, drug charge, sex crime, or any other criminal charges, we will aggressively challenge the prosecution's case. If you are in the areas of Santa Barbara County, Ventura County, Kern County, Los Angeles County, or anywhere in central or southern California, contact us.